STAGE DESIGNER AND ARCHITECT
BASED IN BERLIN/MÜNCHEN
GLÜCK AUF ¿
STAGE DESIGN
2022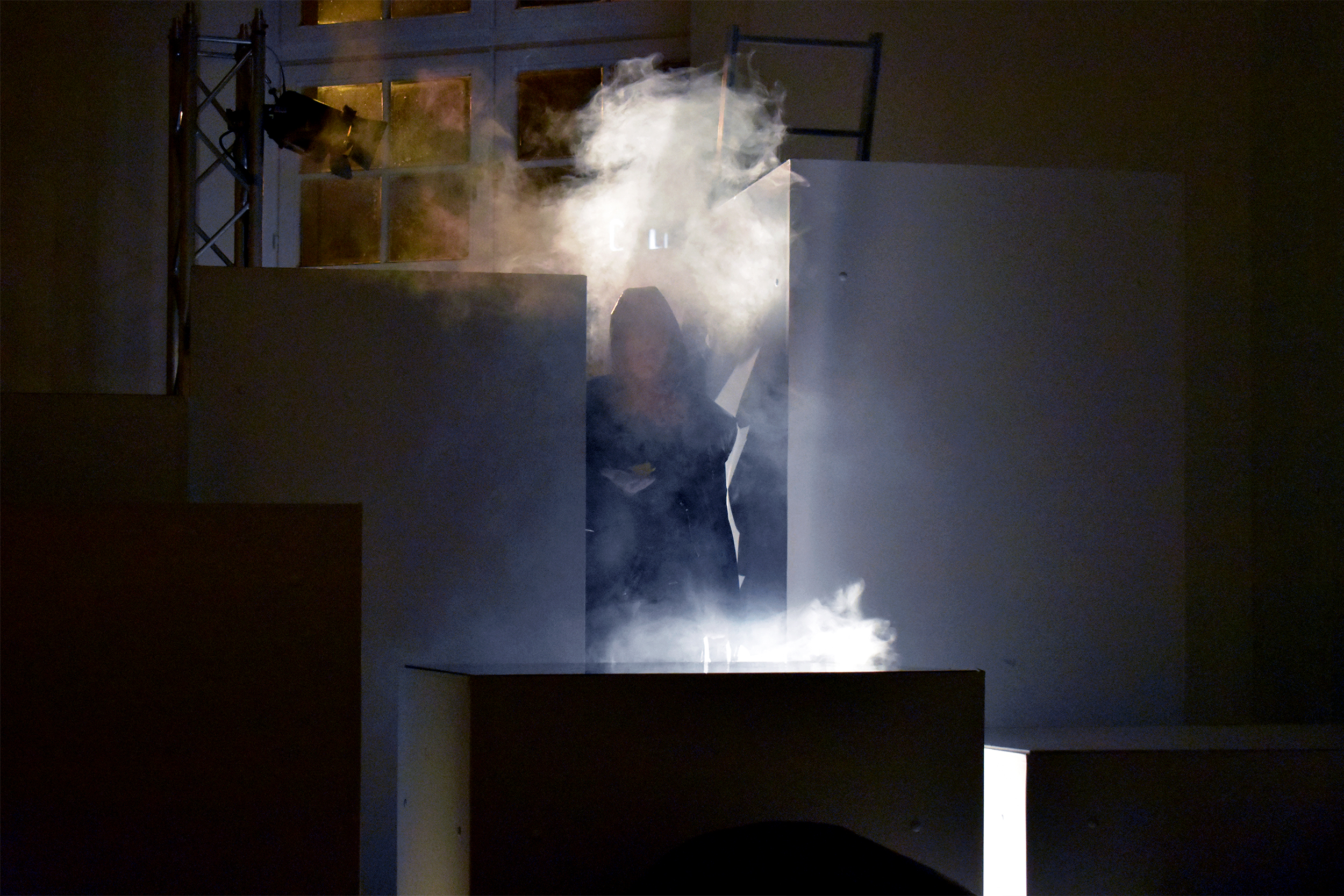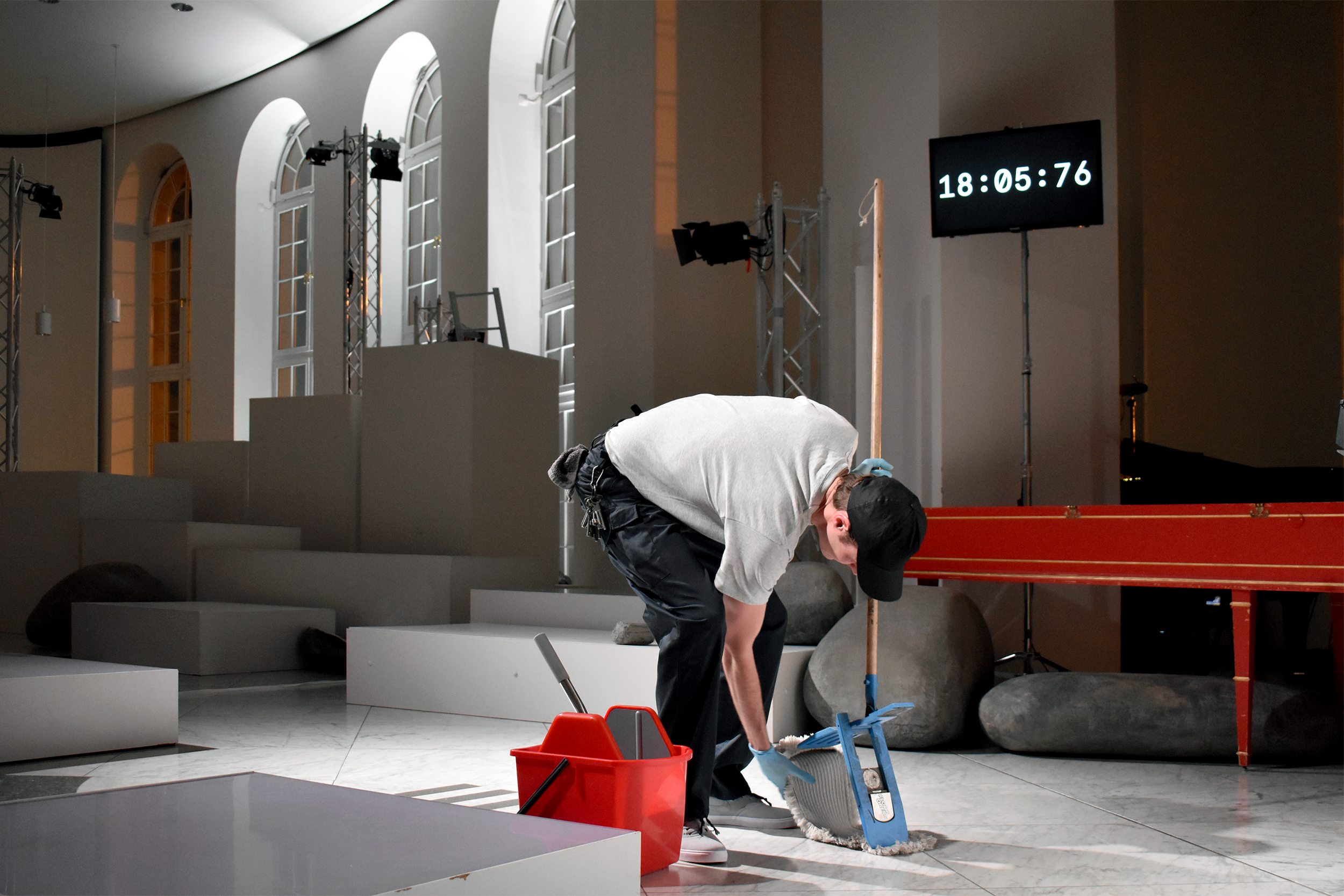 GLÜCK AUF ¿
Musical collage of love, possession and happiness
With Arnold Schönberg's "Die Glückliche Hand", Claudio Monteverdi's "L'Orfeo" and Steve Reich's "Piano Phase"
Opernhaus Chemnitz, premiere on 24 March 2022
The desire to grasp the happiness of the moment with one's hands runs through both Schöneberg's and Monteverdi's operas. Three radically different musical pieces follow one another and show the cycles of human struggle between yearning, conquering, failing and starting anew.
A new mountain was constructed for the show in the middle of Opera Chemnitz foyer. Balancing between a natural and industrial landscape, the set acts as a challenging playing field, which the hero needs to navigate.
Directed by Veit-Jacob Walter
Musical Direction by Anna Scholl
Designed in collaboration with Tina Hübner
Played by Till von Orlowsky and Thomas Kiechle
Chor and musicians of Chemnitz Opera
BÜHNENWELTEN
EXHIBITION DESIGN
2022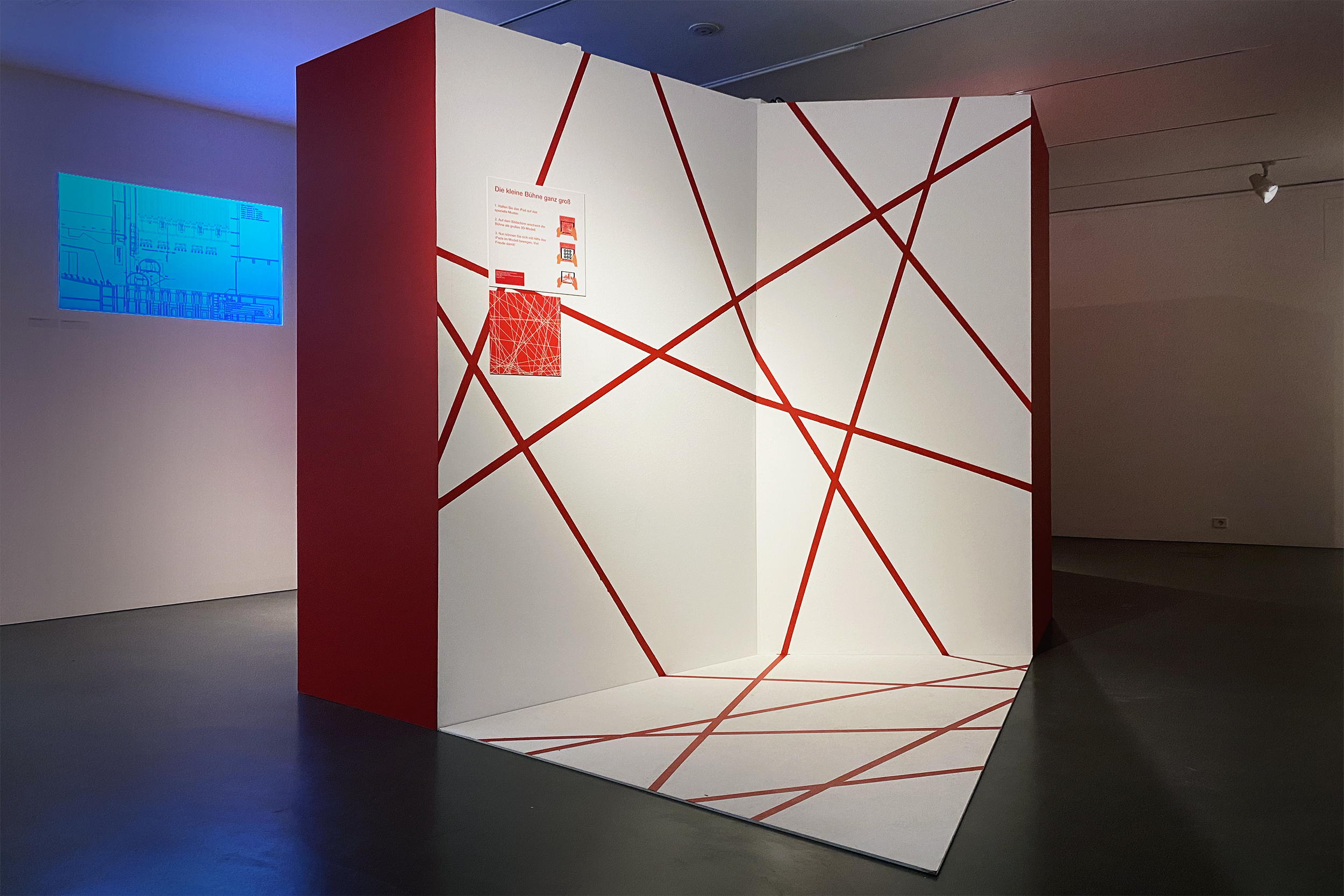 Bühnenwelten / Stage Worlds
An immersive exhibition of stage models
Kleist-Museum, Frankfurt (Oder)
27 February to 14 August 2022
Over 40 stage models from seven decades of theater history can be found in the collection of the Kleist-Museum. Stage models are presented in a variety of environments that focus on their role as works of art, archival materials and designers' tools. History of stage models is shown throughout the stations, as well as various aspects of Heinrich von Kleist's reception in the theater. The exhibition is enriched by additional materials from the museum collection, which are presented part analogue, part digitally through a specially created AR app.
Curators: Viviane Meierdreeß and Milena Rolka
Associate Designer: Shel Yan
Polish texts: Paulina Jonczynski
AR Design: Research group INKA, HTW Berlin
Furniture and Montage: Backstage Jonscher GmbH
Technical Director: Frank Käubler
With generous support of Land Brandenburg,
Ministry of Science, Research and Culture
DER ELEFANT IM RAUM
STAGE AND VIDEO DESIGN
2021
DER ELEFANT IM RAUM
A new play about collective responsibility for climate change
Stage, costume and video design
Developed together with Theater Chemnitz Studio
Premiere online on 29 May 2021 in 2D and VR streaming
There's a fat, pink elephant in the middle of the room. You somehow try to ignore it as best you can. Using the metaphor of the "elephant in space", we approach one of the most pressing issues of our time: climate change. We all know the facts and figures - but what feelings does this future perspective trigger in us? How do we deal with these facts? Why do we tend to procastinate on this subject in particular? And is a pink plastic elephant even allowed on stage – well, evil is often very banal.
Concept and development together with Maja Grahnert, Liza Mattiuzzo, Gabriel Tauber, Tina Hübner, Morris Weckherlin and Lauretta van de Merwe
Designed in collaboration with Tina Hübner
Dramaturgy by Kathrin Brune
With support of the workshops of Chemnitz Theatres
THE SHAPE OF THINGS
STAGE AND VIDEO DESIGN
2020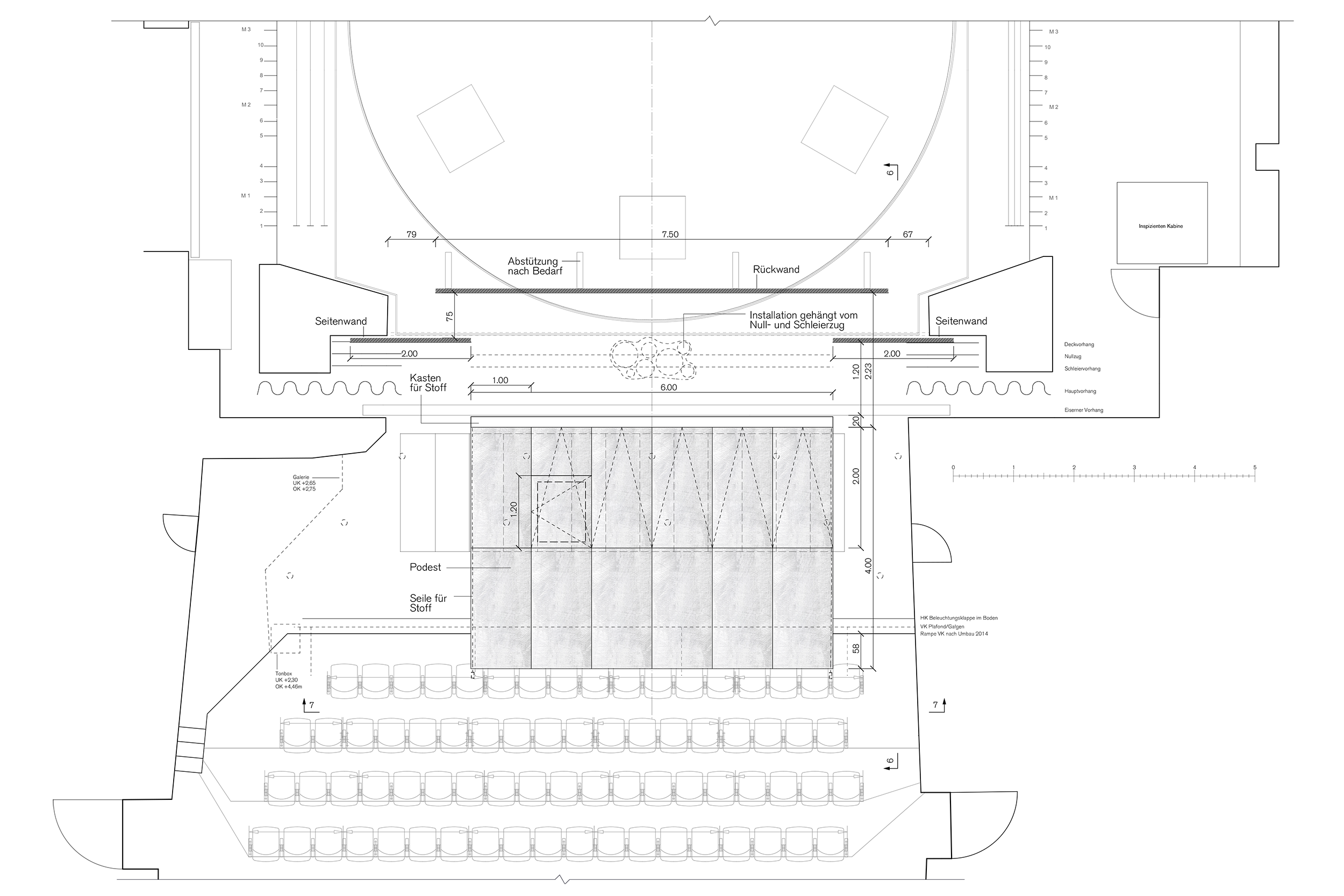 Das Maß der Dinge / The Shape of Things
A play by Neil LaBute, translated by Jakob Kraut
Theater Chemnitz, premiere 02 October 2020
Adam works in a museum. One day, the beautiful art student Evelyn stands behind the barrier to a statue depicting a male nude. Adam tries to convince Evelyn to step in front of the barrier again. Discussion turns into flirtation, flirtation into a relationship. Adam changes: driven by Evelyn, he suddenly pays attention to diet, clothes, sport and develops into a man that women notice. But Evelyn has her own plans for Adam, and in the end, she leaves not only him speechless.
For this story, which can be viewed as a parable, a correspondingly abstract space forms the set. A podium, consising of ten movable panels, transforms with the story, hinting at various locations of the play rather then depicting them. The various configurations of the stage suggest closed vs open rooms, and together create a rich ,playground' for the characters.
Director: Ulrike Euen
Dramaturgy: René Rainer Schmidt
Costume Design: Tina Hübner
Photo Credits: Artgenossen.tv, Tina Hübner
Cast: Maja Grahnert, Lisa Mattiuzzo, Gabriel Tauber, Morris Weckherlin
With thanks to Norman Heinrich and Frank Hänig