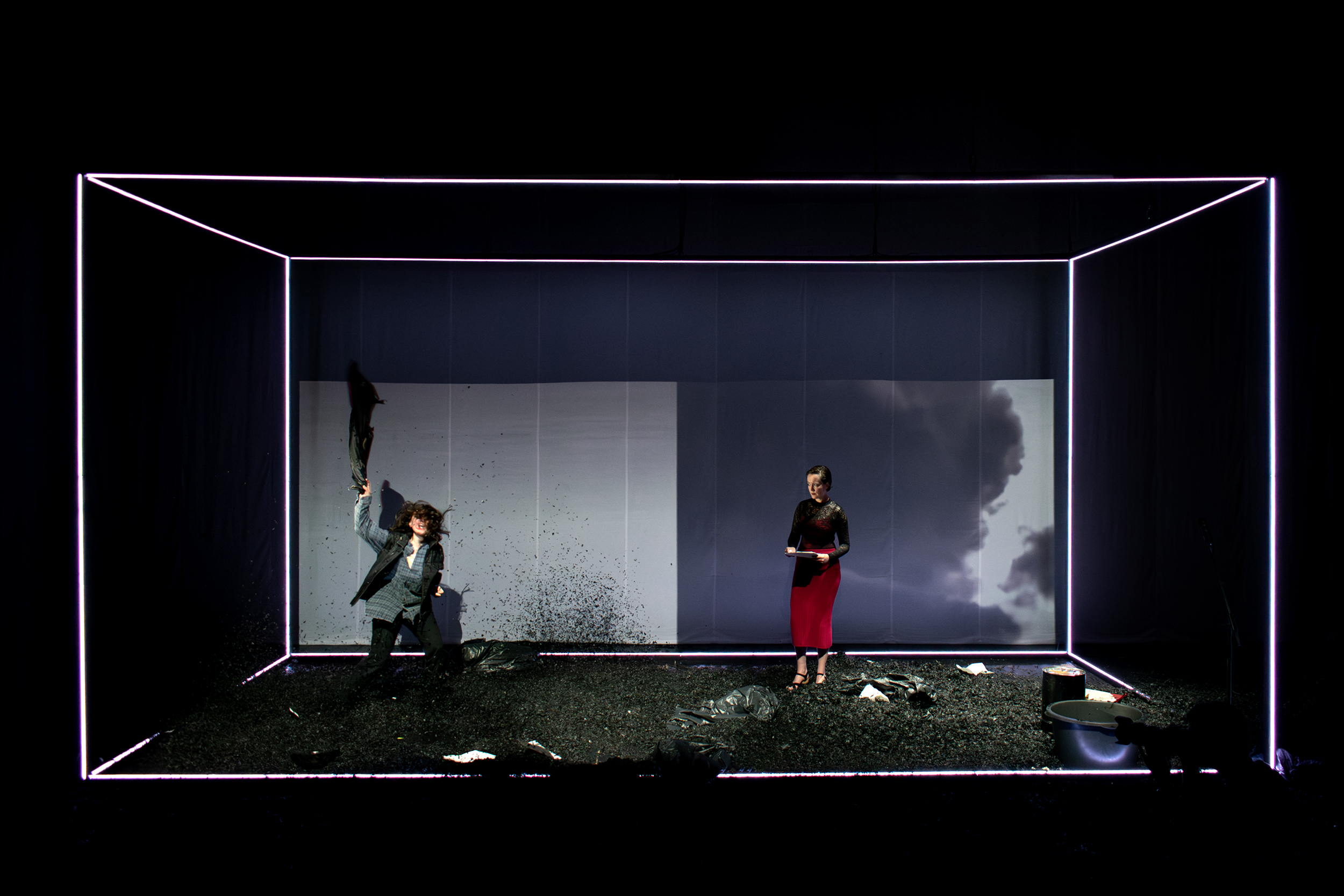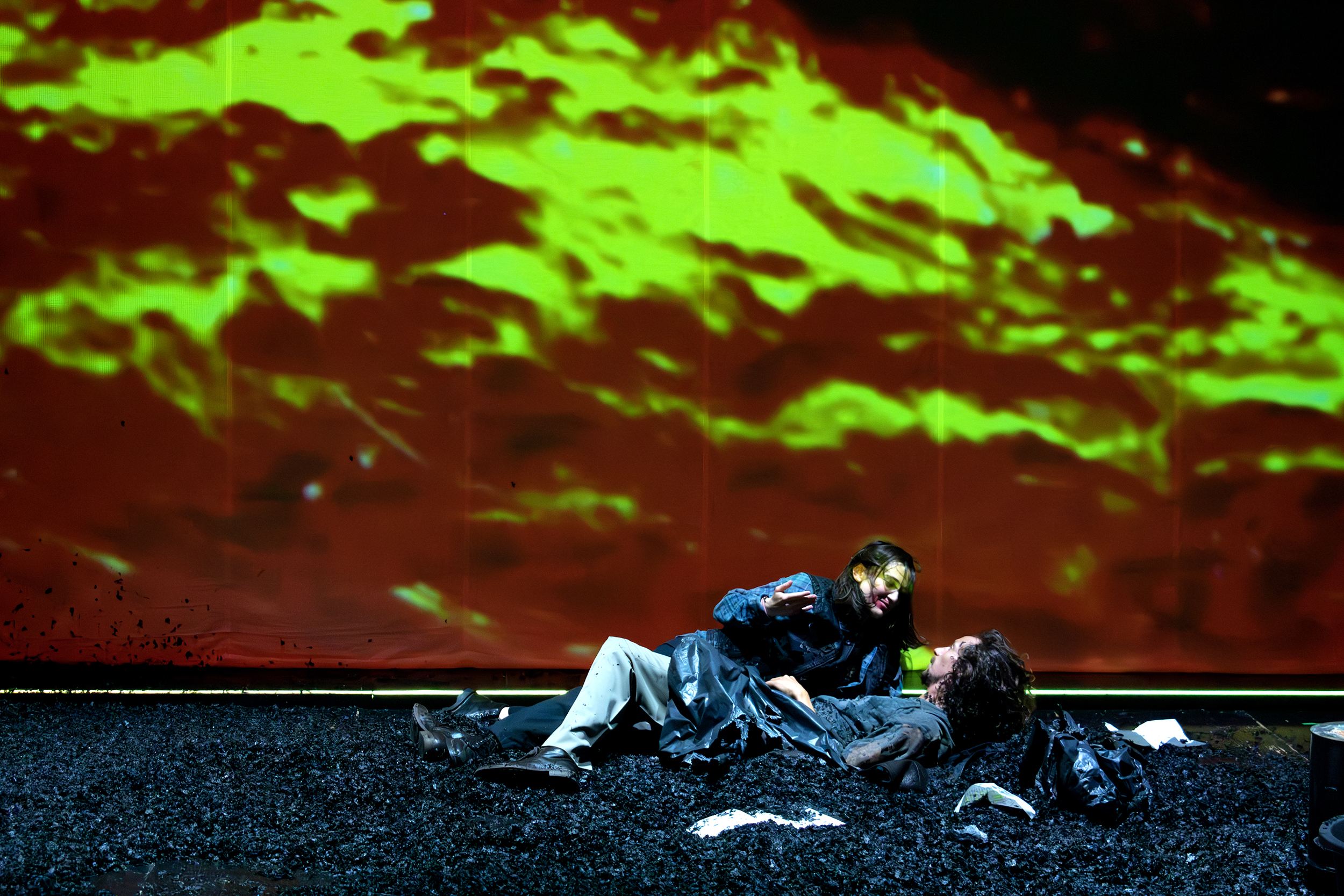 A YOUNG SWALLOWMAN

A new play by Laura Santos
Festival ,Neue Zeit, Neue Dramatik'
Munich Kammerspiele
2023

Laura Santos' new play is set in Argentina, in the Rio Negro Valley. A truck overturns and empties its entire load of cows on the road. Locals approach the scene of the accident to secure the best cuts of meat in a brutal slaughter. Teenage girls Belinda and Mora witness this scene and attempt to rescue a calf, but Mora disappears without a trace.

Over the course of the play, we discover a dense network of relationships and the structures of a social order that make young women disappear, silence them, torture them and finally kill them.

Early in the play the stage is engulfed in an avalanche of black ashes, creating a messy field on which fights and slaughter take place. A sense of imminent danger is underscored by images of volcanic eruptions, rendering the skies black and the scenes deviod of any sense of hope.

Directed by Florian Fischer
Lighting Design by Max Kraußmüller
Costume Design by Heloà Pizzi Mauro
Dramaturgy by Felicitas Friedrich
Associate Direction by Claudia Kaunzner
Translation by Miriam Denge
Photography by Judith Buss